THE AGENCY YOU CAN COUNT ON
Mentor Shipping is Southern Africa's shipping and transport agency of choice.
Our highly experienced officials are equipped to safely handle your cargo and take care of your personnel at each port that we operate from.
We are the appointed agents for many local and international shippers, and receivers and handlers of oils, chemicals, granite, project cargo including heavy lift cargoes and bulk shipments such as coal, maize, wheat and chrome ore.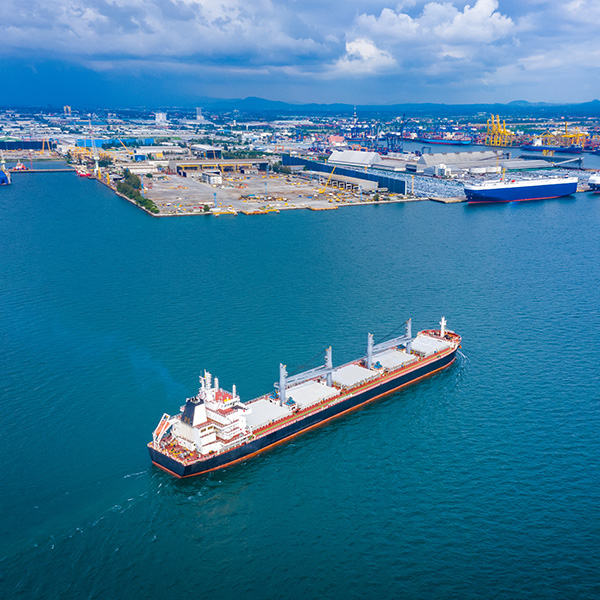 Mentor Shipping is a family run business that strives to honour long lasting client relationships and service excellence in every step of your cargo journey.
MENTOR SHIPPING AGENCY (PTY) LTD was initially established in 1976 as a subsidiary of DEVONIA SHIPPING (PTY) LTD. In April 1993, the company became fully independent with the shareholding being purchased by Mr. Graham Jones, then Managing Director. In June 2014, his son Mr. Darryl Jones bought the company as Sole Director.
The Jones family have excelled at attracting the confidence of numerous prominent ship owners, traders, charterers and operators worldwide over the past two decades and have taken the company from strength to strength.
More recently, Mentor Shipping is proud to have expanded our role from being primarily a shipping agency to also include cargo handling, clearing, forwarding, transport and hospitality.
The excellent service provided by Mentor Shipping has earned us the respect and trust of businesses across the globe.
We are proud to be the independent agent of choice for numerous vessels calling for discharge or loading of wet and dry cargoes and bunker or repair vessels at our Southern African ports.
Having offices at each port has proven highly beneficial to our Principals.  Our teams of enthusiastic professionals provide service excellence at each port, whilst always ensuring that our Principals' interests are kept fully protected at all times.
We can assure you of the very best attention and services of your vessel requirements throughout our coastlines, as well as high care of your cargo at each stage of transport that we manage.
Our mission is to be the most reliable cargo handler in Southern Africa whilst improving profit margins for all of our valued clients.